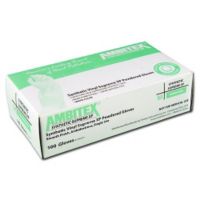 Vinyl Gloves
Get the disposable vinyl gloves the store personnel need. Tradex Ambitex and other brands offer high quality disposable gloves. The quality of all the products are ideal for the cannabis industry. Add nitrile gloves or latex gloves to complete your business needs. We also have a great selection of glove box holders for storage and convenient access to gloves.
More
Vinyl Gloves
Select the Vinyl Gloves that will help complete the items you need for your cannibis business. Choose from a variety of types and sizes and find just the right one for you. Also shop the great selection of hair and beard covers for food safety at Omegastore.com.
Order Vinyl Gloves and Latex Gloves
Select your vinyl disposable gloves or disposable latex gloves today and have your products arrive within a few days. Ordering online is easy and fast, most In-Stock items ship out in 2-3 business days.