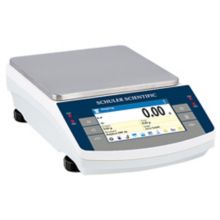 Lab Scales | Class 2 and NTEP Scales
When you are handling cannabis, you can be certain there are scales nearby. If you're a cultivator, you need to measure product before sending it to the processors and manufacturer. It will also need weighed if the cannabis cultivator is sending flower directly to the dispensary.
At Omega, we offer a variety of scales from trusted manufacturers so you can find the right scale for the job. We have large, floor scales for measuring large amounts of product. NTEP scales are needed when packaging buds or flower for direct sales to customers. Lab balances and scales from brands serving laboratories around the country provide the precision needed when creating samples of extract for testing or when you need to measure the mass of your product or test sample.