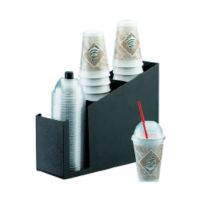 Breakroom, Beverage & Snack
Part of running any successful business is keeping your employees happy. Make sure that you have the tools and supplies to service your breakroom and waiting areas. We have a full range of beverage and coffee supplies. And for cannabis dispensary and retail operations, you can pamper your customers with custom beverage system solutions to keep them coming back again and again.
More
Beverage and Snack
Keep your employees happy with a loungeor breakroom with all the supplies they need to get some coffee of other beverage. Shop Omegastore.com for beverage dispensers and lid and cup dispensers and everything else you need for beverage service.
Order Your Carafes or Beverage Tents
Order your beverage servers, beverage tents and pitchers today, and they'll be delivered within a few days. Ordering online is fast and easy, with more items shipped out in one to two business days. If you have any questions about our beverage supplies, or would prefer to place your order by phone, please contact Customer Service.