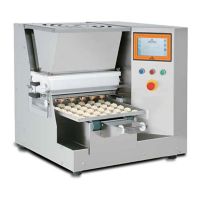 Candy & Gummy Machines
Making confectionary edibles such as gummies, chocolate and hard candy takes more time and precision than one would expect. Truffly Made tabletop candy depositors are built to fit the needs of your cannabis processing business. The stainless steel construction ensures durability and dependability, while the adjustable nozzles make sure each batch of candy is deposited within your molds in just the right amount.
Our universal candy depositors work great in both low-heat and high-heat applications so whether you are making chocolates or gummies – you can be sure your Truffly Made depositor can get the job done. The confectionary depositor has digital temperature control, adjustable nozzle centerlines and shot size control making it easy to setup your depositor machine to accommodate a variety of molds.