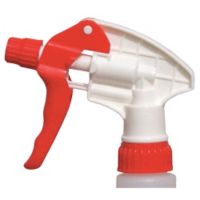 Make your clean up easier with all our cleaning supplies
Omega strives to be your one stop shop for your cannabis operation. We have a variety of cleaning brushes and cleaners, microfiber cloths that prevent cross contamination and remove more dirt and dust. We sell janitorial carts, commercial cleaners, squeegees, dust mops and more! Check out Omega's selection of janitorial supplies today!
More
Shop for Cleaning Supplies
Don't let dirt stand in the way of success. Find all of the cleaning supplies your cannabis business needs, including floor cleaners or bathroom cleaners for the backroom. Order all the cleaning supplies you need like dish soap, furniture polish and more today, and have it delivered right to your door. Ordering online is easy and fast, with more items shipped out in one to two business days. If you have any questions about our collection of janitorial products, or would prefer to place your order by phone, please contact Customer Service.