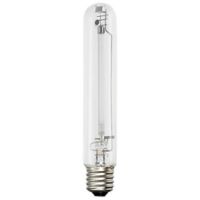 Grow Lamps
Grow lamps from popular companies such as Gavita, Par Pro and Sunmaster often take the spotlight in cannabis cultivation. Providing your plants with plenty of balanced photosynthetic active radiation (PAR) determines how fast and strong your plant will grow. And the wavelength of light you provide also has a significant impact on your plant's flowering stage.
At Omega, we offer both single and double ended lighting solutions that include a variety of grow lamp options. Metal halide lamps are popular for their reliability and have been a staple in the cultivation industry. High pressure sodium lamps are great for the flowering stage of your hemp or marijuana. Sophisticated light emitting ceramic lamps offer a full, balanced spectrum of light to support your plant through its growth and flowering stages.
Whether you need single or duel ended lamps, our great selection of lamp types, brands and wattage options will keep your grow facility.