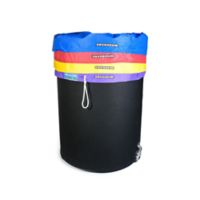 Hash Washing and Bubble Hash
Innovations in hash washing have allowed cannabis processors to produce larger yields of bubble hash with less wasted trim and material. Expand your product line to include bubble hash or solventless extracts such as hash oil with hash washing equipment from Omega.
We offer hash washing equipment to meet the scale of your solventless product line and processing business. 5 gallon hash washing kits are perfect for just getting started in solventless extraction. These small, but efficient kits include multiple liners to be sure you collect all the trichomes with as little plant-matter as possible.
And we offer large, 55 gallon vats designed for the large scale production of hash oils and bubble hash. Our high-capacity hash washing vessels from Pure Pressure are engineered with quality and durability in mind. And don't forget to checkout our line of Rosin Presses that use heat and pressure to transform your bubble hash, into high quality hash oils.