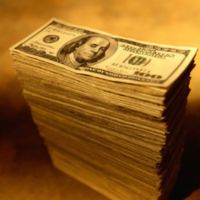 Deposit Bags, Zipper Wallets, Credit Card Vouchers
Find all of the money handling supplies your business needs to keep currency safe and organized. Shop for credit card supplies, currency straps, coin wrappers, check spindles, bags, envelopes, and more. At Omega, let us help you find the supplies that will keep your money safe, organized, and easy to deposit! Select your deposit bags, zipper wallets, and credit card vouchers from great brands like Black & Company or Admiral Craft.
More
Deposit Bags and Coin Wrappers
Select your the deposit bags you need today and have your products arrive within a few days. Ordering online is easy and fast, most In-Stock items ship out in 2-3 business days. For exact Shipping Estimates, please contact Customer Service. If you have any questions about our furniture products or would prefer to place your restaurant supplies order by phone, please contact Customer Service.