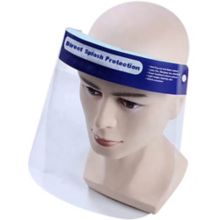 Personal Protective Equipment (PPE)
The use of Personal Protective Equipment (PPE) has become more common in day to day business operations. As cannabis kitchens, cultivation grow rooms and dispensary shops become increasingly focused on operating in a clean, sterile environment, it's important to have the necessary equipment and supplies on hand.
Face shields protect against accidental sneezes and coughs, preventing the spread of germs and viruses. Face masks and hair nets help ensure processing products and edibles stay free of accidental contamination. And for those wanting to take contamination prevention to the next level, we offer disposable body gowns and shoe covers.ÂÂ 
Personal Protective Equipment (PPE) allows you to ensure your cannabis cultivation operation reduces the risk of crossing strains and laboratory staff from contaminating valuable extract and oils. Cannabis kitchens also benefit from PPE supplies that have already been widely used in restaurants and commercial kitchens everywhere.