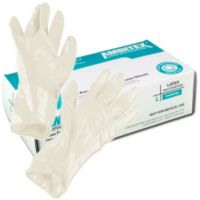 Latex Gloves Latex gloves offer a unique blend of comfort and protection. Resistant to puncturing, these gloves serve as an optimal barrier against biological contaminants. Latex is also widely considered to provide the greatest fit of any disposable. Allergy concerns remain latex's biggest drawback when it comes to food preparation, which is why these gloves are recommended for janitorial use.
More
Nitrile Gloves
Purchase the disposable that you willneed for safely preparing and handling cannabis food products in your kitchen. Omegastore.com has a variety of types and sizes to choose from. You can also shop for disposable boxes for packaging your cannabis food products at Omegastore.com.
Order Disposable Gloves
Browse our selection of disposable gloves or foils and wraps today and have your products arrive within a few days. Ordering online is easy and fast, most In-Stock items ship out in 2-3 business days.