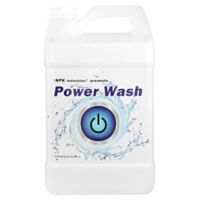 Leaf Shines and Washes
If you are fighting an uphill battle against mold, mildew and insects that are eating your leaves or trying to lay eggs in the dust accumulating on your plants – it's time to try our selection of leaf washes. Neem oil is an effective, natural, biodegradable substance obtained from the neem tree. The oil is great for repelling insects that like to eat your leaves without clogging the pores of your cannabis plants.
We also offer leaf washes that keep dust and mold build up from harming your test results and contaminating your crops. Our leaf washes also promote healthier plants by ensuring the leaves are clean enough to receive the full benefits of the sun or your grow lights.