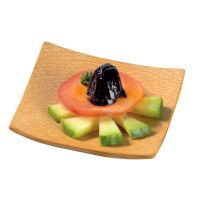 Serving Trays
Display your edible cannabis products in a variety of food trays from Omega. We have wood trays that are great for showing cookies and cupcakes. We have disposable wooden boats, paper food trays and plastic containers that would be great for cupcakes and other baked goods. In stock and ready to ship!
More
Disposable Serving Trays
Buy disposable serving trays at Omegastore.com. Get durable round disposable serving trays and square disposable serving trays. Great for carryout and these disposable trays make cleanup simple. We also have the napkins you need to go along.
Order Disposable Serving Trays
Order disposable square serving trays and disposable serving tray lids for your catered event and have your disposable serving trays delivered to your door within a few days. Ordering online is fast and easy. If you have any questions about our collection of disposable serving trays, or would prefer to place your order by phone, please contact Customer Service.
Product List
Item #: 6003321

Model #: 210BBAL2621

By: PackNWood

Sold As: Case of 200

Item #: 6068907

Model #: 210BCHIC3915

By: PackNWood

Sold As: Case of 100

Item #: 6079136

Model #: DHO004NAW28

By: Front Of The House

Sold As: Case of 200

Item #: 6003305

Model #: 210BBA2621

By: PackNWood

Sold As: Case of 200

Item #: 6020643

Model #: DBO112NAW28

By: Front Of The House

Sold As: Case of 200

Item #: 6020644

Model #: DBO113NAW28

By: Front Of The House

Sold As: Case of 200

Item #: 6002270

Model #: 209BBKRABI

By: PackNWood

Sold As: Case

Item #: 6002271

Model #: 209BBPING

By: PackNWood

Sold As: Case

Item #: 6031009

Model #: 210SAMBRO14

By: PackNWood

Sold As: Case of 10