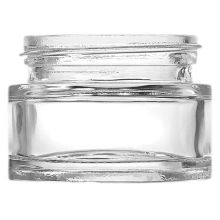 Cannabis Packaging Supplies
Display your assortment of buds using air-tight, glass jars. We have a wide variety of sizes from as low as 3 gram glass jars. Show off your premium stock of buds, allowing the customer to see the trichomes and quality care your flower has received.
Hermetic, air-tight jars are also great for displaying and packaging candies and edibles. Don't see what you're looking for? Please reach out to us and let us know what you would like to see added to our assortment!