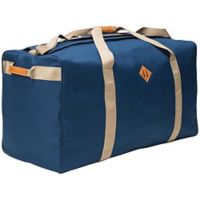 Odor Absorbing Travel Bags and Back Packs
Although we here at Omega are huge fans of terpenes and flavonoids, not everyone appreciates the unique aromas of various strains. We know there are circumstances where it's important to transport your cannabis while respecting those around you as you travel. We sell odor concealing travel bags and back packs so you can bring your best buds to prospect cannabis processors or transport your hemp samples.
We also offer backpack inserts so you can convert your favorite bag into an odor resistant transport bag for your flower. Our odor concealing bags are engineered to be durable for a long life of travel and use. Banker bags, toiletry bags, and even tactical bags are available so not matter what you're doing, you can transport your cannabis product without disturbing others.